Auto Air Quality Service- Conejo Valley Auto Center.

We Are Offering A New Ozone Treatment Service, For Our Fire Affected Customers.
Introducing Ozone Treatment Service to our valued customers! At Conejo Valley Auto Center we are committed to offering the most relevant auto air quality and up to date services for our customers. Due to the fires of 2018 we have decided to introduce auto air quality to our list of services here at Conejo Valley Auto Center. If you vehicle was damaged by smoke from the fires we have a fantastic new service just for you! Another great reason we decided to train our technicians and acquire this product as a service was due to the real health benefits for our customers and their families. Call us today at 805-342-0606 for more information.
Have you ever thought about the poor air quality you're breathing in your car?
You spend a lot of time in your car and sometimes you're not always alone. Whether you're going to work or taking the family out for the day. You're cautious always of the road and surroundings, but you may fail to realize the danger already happening within your vehicle if your car air quality is bad.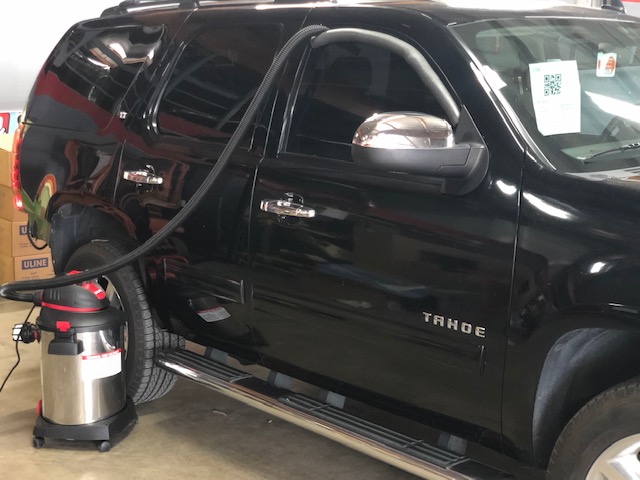 Odors & health hazards caused by growing micro-organisms like mold are fixed with a process of an ozone gas. At Conejo Valley Auto  Center we have trained and trustworthy technicians familiar with the process and handling of the gas to improve your car air quality.
Harmful spores such as Mold are one of the harmful micro-organism residing within automobiles. Mold has been a concern in the medical field for potentially causing or even worsen cases of allergies, breathing difficulties, fatigue, reoccurring headaches, infections, hypersensitivities, cold symptoms, sinus congestion, pneumonitis, long-term ailments, etc. Every time you turn the fan on this is what your breathing, but with advanced technology like ozone gas, this can be eradicated with our car air quality service.
Cleaning the exterior and interior of your car is one of those occasional services when you notice it's just too dirty to keep driving that way. The same should be with your car air quality. It's just too dirty to keep using. With our car air quality service you can restore your quality in just 15 minutes. It's that quick and most importantly effective at ending mold growth and sterilizing your vehicle from micro-organisms. Call us now at (805) 342-0606 to schedule your appointment.